PixelTwips
Update Notes - October 24, 2019
---
An update has been released, it includes:
[UI]
The main menu screen was redesigned and reprogrammed to fit the rest of the user interface design, it now contains an message board.
Settings and credits are disabled until they get the user interface redesign.
Exit button only works for the PC build.
Minimal changes to the font.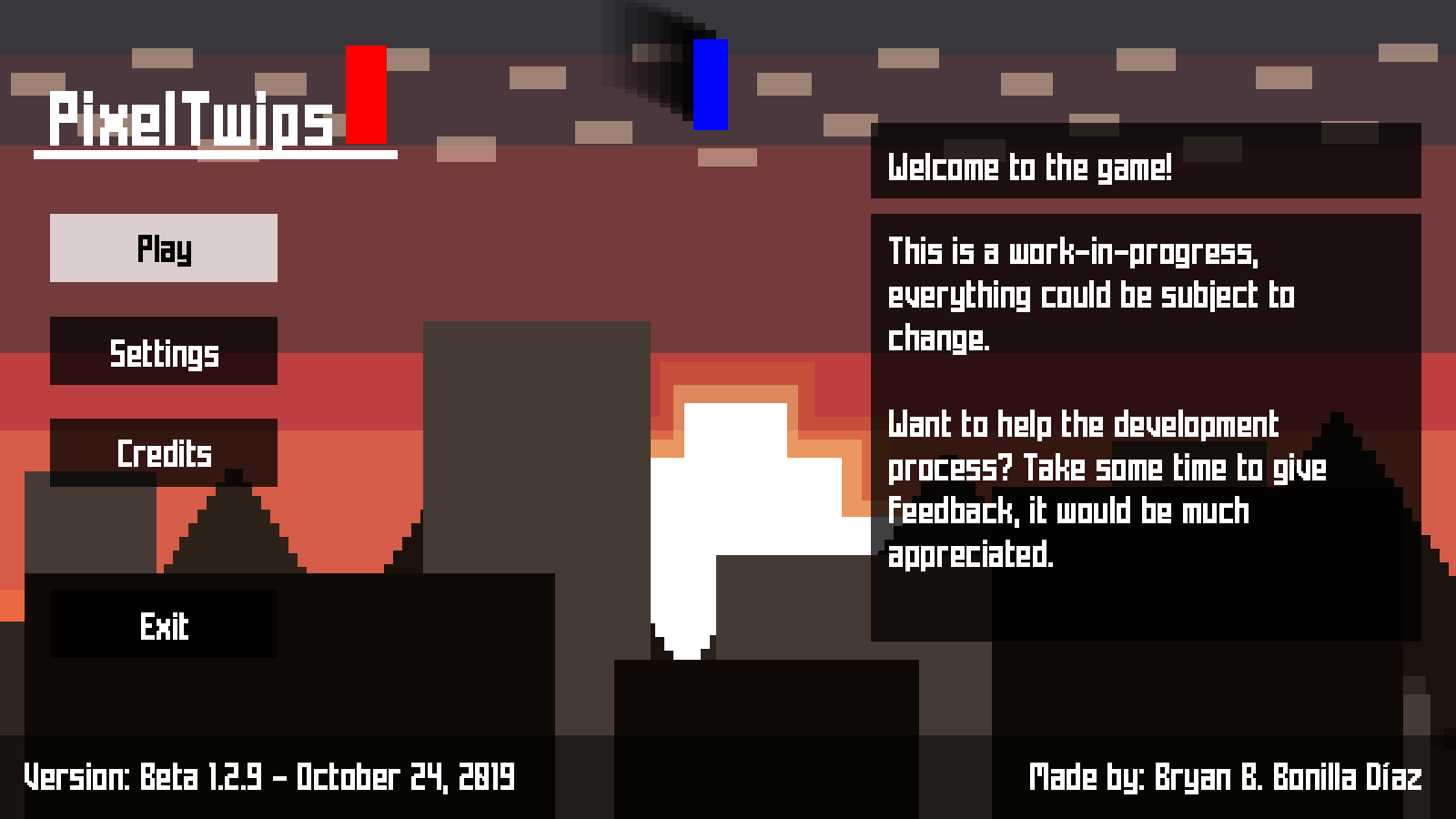 Hope you enjoy the update!