PixelTwips
Update Notes - May 15, 2019
---
An update has been released, it includes:
[UI]
The game over screen is updated to fit the rest of the user interface design.
Difficulty and custom play selections will be displayed in the game over screen.
Difficulty meter colors have been slightly changed.
Removed obsolete text objects.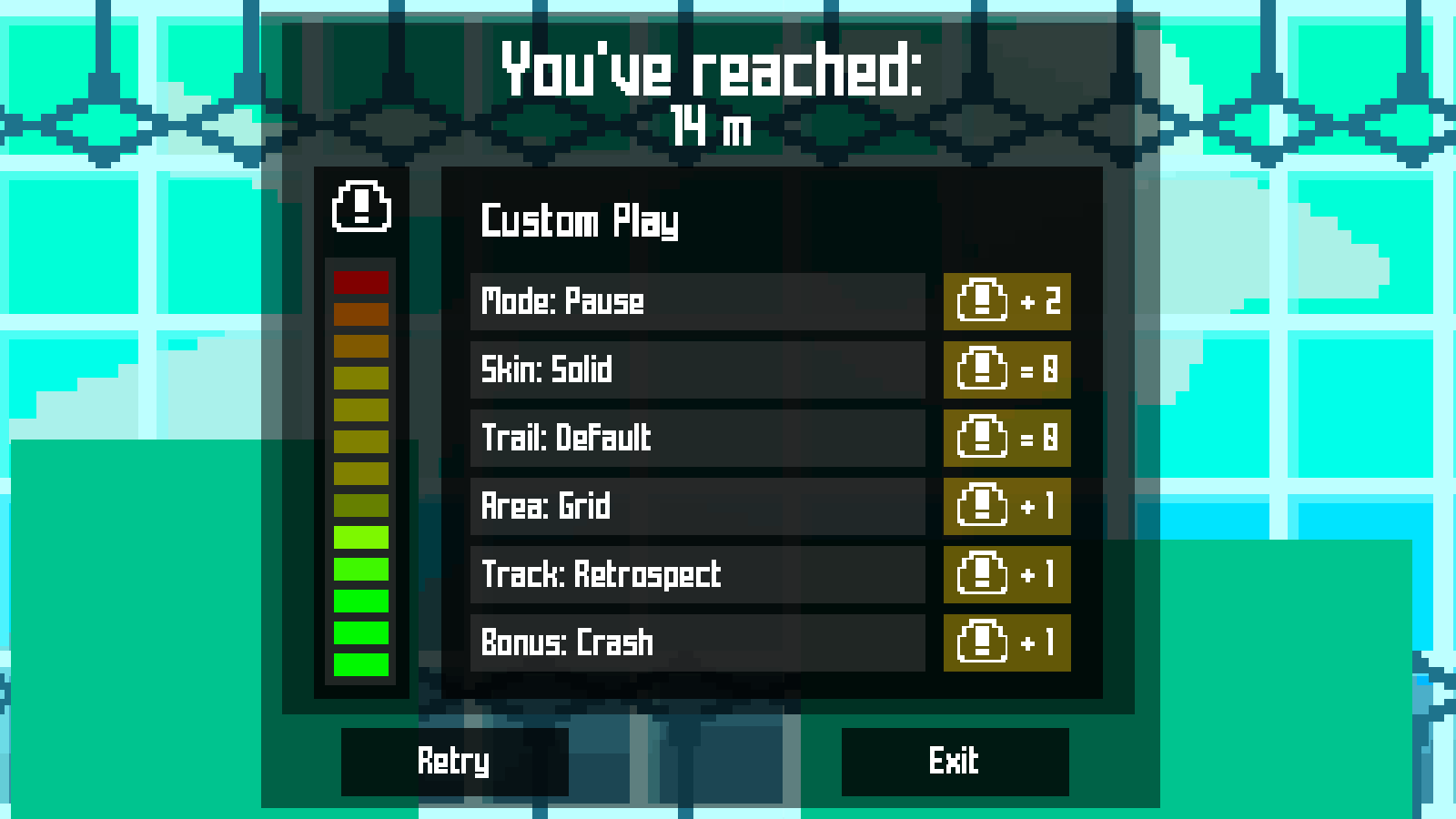 Hope you enjoy the update!